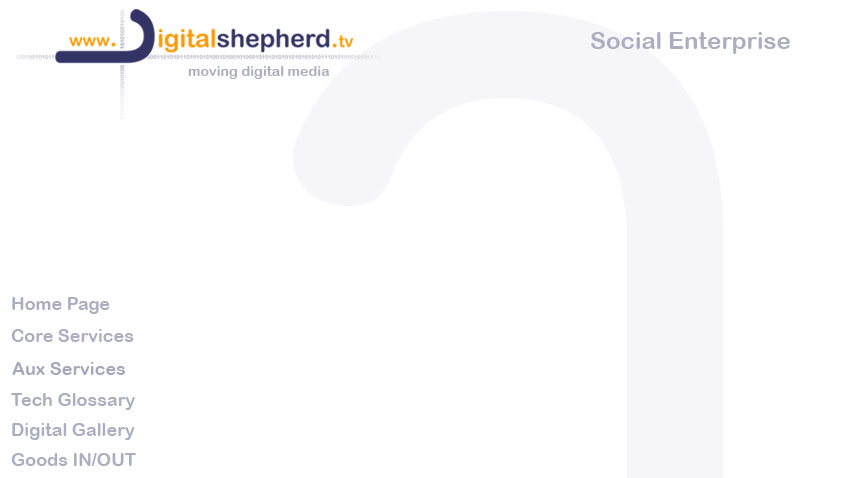 Digitalshepherd.tv has been involved in many projects that could be included under this category.
Essentially they are all projects that have included digitalshepherd.tv skills, personel, time, and/or resources, for no or little money, or well below the going rates.
They are all projects that are based around cultural, social, youth, arts, education, and other 'challenged' agendas.
Here are a few examples from the past ten years or so...